Ingham County Inmate Locator
Search Inmates:
Inmate Deposits:
To deposit funds in a prisoner's account click on the eXpressAccount image or click here. When you arrive at the eXpressAccount website, click on the "Send Money" tab and follow the instructions.

---
Inmate Visiting:
VideoVisitation now Available Directly from your Android™ Smartphone or Tablet!. For more information, click here.
The Ingham County Sheriff's Office announces the implementation of Video Visitation at the Ingham County Jail. Video Visitation began Tuesday, May 28, 2013.
For inmate visitation rules,
click
here
.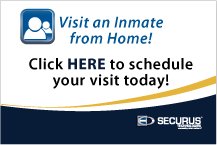 ---